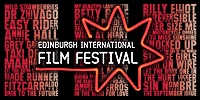 It's Day 1 here at the 64th Edinburgh Film Festival, which kicks off tonight the the gala premiere of
The Illusionist
by Sylvain Chomet (
The Triplets of Belleville
). The weather here is gorgeous - sunny and warm enough to walk around in short sleeves - not exactly the usual for this festival (and also not likely to continue for many more days).
This is the largest and oldest film festival in the UK - and it's also the favourite of most UK-based critics (including me) because it feels like a proper celebration of cinema - extremely well-organised, with lots of facilities for the press, parties most evenings and a generally relaxed atmosphere that makes it feel almost like a holiday even tough the work levels are intense.
And of course there are the films, a more serious selection than most festivals, concentrating on emerging talent and festival favourite filmmakers. In other words, it's less in thrall to the Hollywood star system, and some of the films may seem rather uneven or awkward (blamed mainly on too much ambition and not enough money). But that makes it even more fun for a critic, I think: we never know what we'll see here.
Here's a brief note on tonight's opening film:
The Illusionist
dir Sylvain Chomet; scr Jacques Tati, Sylvain Chomet 10/Fr *****
Less hilariously crowd-pleasing than
The Triplets of Belleville
, Chomet's new animated film, originally written by French master Jacques Tati himself, is a masterful story full of sharp wit, bittersweet emotion and startling tenderness...
MORE >